Author: Lewis Carroll
Narrator: Lynn Norris
Length: 2 hours 42 minutes
Publisher: Blackberry Publishing Group
Released: Mar. 12, 2021
Genre: Classics; Fantasy

Alice's Adventures in Wonderland (commonly shortened to Alice in Wonderland) is an 1865 novel by English author Lewis Carroll (the pseudonym of Charles Dodgson). It tells of a young girl named Alice, who falls through a rabbit hole into a subterranean fantasy world populated by peculiar, anthropomorphic creatures. It is considered to be one of the best examples of the literary nonsense genre. The tale plays with logic, giving the story lasting popularity with adults as well as with children.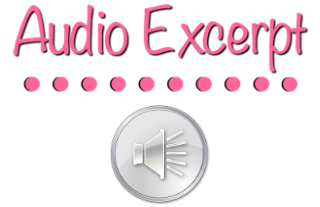 Lynn gets it. She's an audiobook fan as much as a narrator. And she cannot wait to be transported by a fabulous story and taken to another realm, or taught a series of fascinating new facts by a talented chronicler. Her own fandom has become a master class study and informed her narration and performance in the audiobook ring. Lynn doesn't really have a favorite genre of narration, though she's becoming a favorite for Romance and YA authors. She also loves Mystery/Thrillers and finds herself really connecting to Stephanie Plum-type heroines.Lynn's lifetime of acting, improv and singing training lends itself smoothly to a hassle-free audiobook narration from someone who takes the time to be engrossed in the story, absorb the direction and deliver the desired performance on the first go. And her easy facility with accents and dialects infuses extra life into elaborate worlds of characters. A fair amount of her catalog of audiobooks are from authors who've come back for sequels and additional book series. A Voice Arts Awards-winning narrator, Lynn's a 2021 Finalist for Independent Audiobook Awards in the Fantasy and Best Female Narrator Categories.
Q&A with Producer LaQuita James of Blackberry Publishing
Tell us about the process of turning your book into an audiobook.

From a producer's stand point. I have loved this book ever since I was a child and being an audiobook producer I wanted to put it into audiobook form. I had to publish my own version of the book on Amazon to get rights to put it in audiobook format on Audible. I then held a casting call for narrators. I received over 50 auditions from professional narrators for this title both women and men. Lynn Norris stood out from the start with her ability to voice each character distinctly. It was as if she were in my head and pulled the voices from my thoughts. She then recorded it and my publishing company put it out for distribution worldwide-LaQuita James, audiobook producer

Do you believe certain types of writing translate better into audiobook format?

I think most fiction writing translates well into audiobook format. Some non-fiction does well except cookbooks or recipes-LaQuita James, audiobook producer.

How did you select your narrator?

I selected Lynn from a pool of 50 auditions. Her ability to voice each character so distinctly as well as her narration voice is just uncanny. She has this clear and engaging voice and I just fell in love with it.

How closely did you work with your narrator before and during the recording process? Did you give them any pronunciation tips or special insight into the characters?

I basically turned Lynn loose with the production and trusted her direction. I did not provide any pronunciation tips or direction. Sometimes less is more. She did not disappoint-LaQuita James, audiobook producer

Are you an audiobook listener? What about the audiobook format appeals to you?

I love listening to audiobooks. It's like listening to a play or movie. As a musician, I am highly audible already so it works perfectly for me. The words form images in my mind-LaQuita James, audiobook producer

Is there a particular part of this story that you feel is more resonating in the audiobook performance than in the book format?

The part where Alice continuously falls. It is way more interesting in the audio format than the written version.

If you had the power to time travel, would you use it? If yes, when and where would you go?

Absolutely! I would go to Victorian England

.

If this title were being made into a TV series or movie, who would you cast to play the primary roles?

Elle Fanning

What do you say to those who view listening to audiobooks as "cheating" or as inferior to "real reading"?

I would ask them "Is listening to music rather than playing an instrument cheating as well?"

What's your favorite:

Food-Cedar planked salmon
Song-Imagine by John Lennon
Book-Sense and Sensibility by Jane Austen
Television show- Bluebloods
Movie-Pride and Predjuice 2005 version with Keira Knightley
Band-Don't have one. I like too many different styles of music.
Sports team-Don't have one
City-NYC

Do you have any tips for authors going through the process of turning their books into audiobooks?

Trust the narrator and don't micromanage because you will stifle the creativity of the narrator. And the narrator will be able to voice the characters you "hear in your head". That's an unfair request. The narrator can not hear your thoughts or your characters' voices. Lastly, don't narrate your own book unless you are a comedian or professional actor. Even then you might not be up to the task either.

What's next for you?

I am looking for new authors to work with Blackberry Publishing Group. Now accepting submissions from new and published authors that need their book in audiobook format.

Q&A with Narrator Lynn Norris
When did you know you wanted to be an audiobook narrator?

When I first started exploring voice over and audiobooks, I remembered reading to a friend when he was in the hospital getting cancer treatments (he's fully fine now, btw) and thought "that was cool, I'd like to do that some more". Also, I've always liked the idea of getting to play every character in a performance, so audiobooks were a natural outlet for that.

A lot of narrators seem to have a background in theatre. Is that something you think is essential to a successful narration career?

I do feel like my theater background gave me an advantage. Audiobook narration is acting, directing, stage managing, casting and playing all the parts, including the narrator. That's very similar to putting on a play, or filming a movie, except you wear every hat. I think the learning curve is steeper without that experience. Trained actors have learned how to discover subtext and take apart a script – and you need these skills to prep an audiobook – you're not just reading it for pleasure, you're reading it to then perform it. Does that mean you can't narrate without a theater background? Of course not. But it may take a lot longer to be competitive.

Are you an audiobook listener?

Yes, although I really wasn't much of one before I decided to learn more about narrating them – you get such a masterclass listening to how other narrators and producers approach a story.

What about the audiobook format appeals to you?

I was the kid who wanted to read to the class. You know, hold a book in one hand and show the class the pictures while I read the story – like the ladies in the library. I feel like the audiobook format lets narrators hold the book (so to speak). We get to bring our unique understanding of the author's world to others. I love to read, but I also love that someone else is going to tell me a story – show me a way to "see" and hear it that I may not have come up with if I had read it myself. You get a glimpse of other humans and how they think – both from the author's words in the story, but also how they're presented by the narrator.

What would you say are your strongest narration abilities?

I can handle a large cast of characters and not get flustered. I got the best advice from Johnny Heller early on in my work and that was to "cast" the book. So I choose people I know, celebrities, characters from other books, etc. to lock in who the characters are. Good writing gives you what they look like, how they think, where they're from, etc. so I use all that information to "cast" them from people in my life and that makes it easier to switch between many. If you have 2 high school girls who might otherwise sound really similar, for instance, I may decide that one is my niece and maybe the other one is my friend's daughter, etc. That way I'm not just trying to rely on changes in vocal quality to distinguish them. The personality can come first, and inform how they sound.

What about this title compelled you to audition as narrator?

I had never actually read Alice In Wonderland! Though I had seen snippets of the cartoon and had been very confused watching the Tim Burton movie. It was one of those "I really should read this" books. All I knew was there would be lots of fantastic characters and bizarre circumstances that would be fun to narrate. So I decided to go for it and audition.

How closely do you prefer to work with authors?

I have loved getting to know the authors that I've worked more closely with, but I think it's really a case by case basis. I think sometimes authors prefer to let their agents and publishers/producers be involved instead and that's ok too. I think the key is trust – does the author trust me to tell their story? If they do, then it is a really fun experience.

Who are your "accent inspirations"?

PJ Ochlan immediately comes to mind. What's the joke, that Scott Brick doesn't do accents because PJ Ochlan does them all? Anyway, PJ has an incredible facility with dialects and is a really great coach as well! Also Katherine Kellgren. She's unfortunately no longer with us, but I am completely in love with her narrations of Rhys Bowen's Royal Spyness series! Talk about large casts – and she was an American who absolutely mastered a whole range of British accents!

How did you decide how each character should sound in this title?

This title was fun because many of the characters were animals (birds, mice, rabbits, snakes, etc) or inanimate objects come to life like the playing cards. That gave me another level to play with for speed, the size of the voices, their status – whether some were working class or gentry or royalty, etc. Also because so many were just in one scene, I could bring in different accents to play with as well and take some risks.

Have there been any characters that you really connected with?

I'm lucky because there have been many. I tend to gravitate towards sarcastic, sometimes insecure, reluctant hero types. Not sure if I just admitted I have a hero complex, but in most of the books I've narrated there's been a main character or two that I think "this is me". Which makes them easy to narrate! I've also had a few villains I really loved playing as well. So maybe I'm not all hero! haha

What do you say to those who view listening to audiobooks as "cheating" or as inferior to "real reading"?

Listening and reading are such different sensory experiences! Are your ears inferior to your eyes? You will still engage your imagination and "see" the story whether your inner voice is narrating or someone else is. There is no test that says you must read a book in order to be considered knowledgeable about literature. And sometimes listening to a book that you have a hard time finishing just by reading gives you access to stories you would otherwise miss. I say do both! Read and be read to – your imagination will thank you.

Narrator Lynn Norris' Top 10 Reasons to be an audiobook listener
Storytelling is part of what it means to be human. Listening to stories is a deeprooted and ancient human experience.

Audiobooks connect you to other humans through the sound of their voices.

You get to enjoy being read to, instead of reading.

You can enjoy audiobooks in moments where reading isn't possible – while driving, on a run, while exercising, while cooking, etc.

You get new perspectives on stories that your own inner voice wouldn't provide while reading.

You can close your eyes and let your imagination paint the pictures you're hearing.

Audiobooks improve your listening skills.

You can experience new accents or dialects you might not encounter otherwise.

Audiobooks can open up your experience to new parts of the world.

If you listen to while reading a book narrated by the author, you're getting to hear exactly what the author intended with every word.

I received this audiobook as part of my participation in a blog tour with Audiobookworm Promotions. The tour is being sponsored by Blackberry Publishing Group. The gifting of this audiobook did not affect my opinion of it.


Plugging you into the audio community since 2016.
Sign up as a tour host here.
If you love Book Tours, Book Reviews, and Giveaways, you'll want to subscribe to the Lisa's Reading Newsletter.