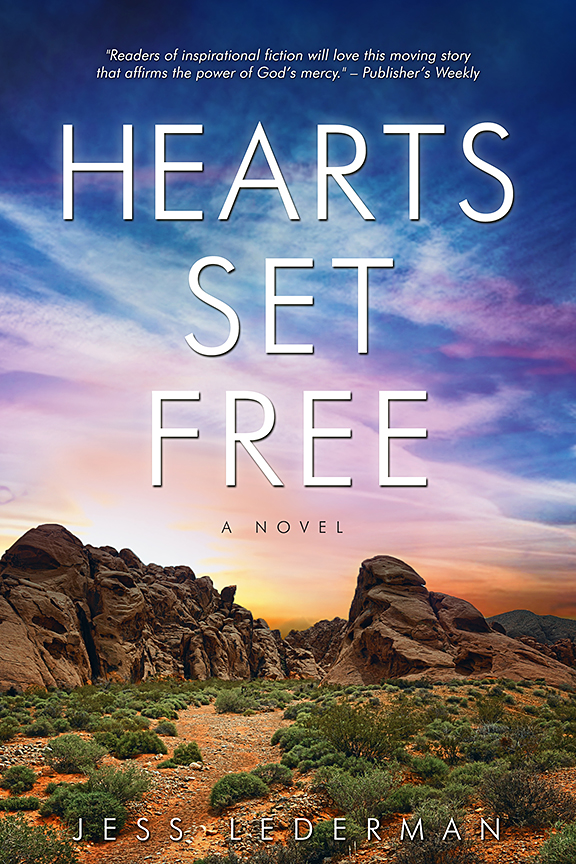 Inspirational Literary/Historical Fiction
Date Published: March, 2019
Publisher: Azure Star, LLC
Seven Lives Inexorably Intertwined. Over Eighty-Six Years. That Will Bring a Revelation Beyond What Any of Them Could Imagine.
An award-winning work of Christian-themed literary fiction
The Alaska Territory, 1925. When Yura Noongwook's husband abandons her and her thirteen-year-old son, she vows to win him back and destroy the woman who stole his heart. They embark on an epic cross-country quest that leads them to the Nevada desert, where they meet a man who has turned into the last thing anyone expected him to become …
David Gold. Reno, 1930. A Bible-school dropout known as the Pummelin' Preacher. His boxing career is fading, just like his faith. But then a former call girl shows up, tells him about the rag-tag congregation she's part of; how their pastor was murdered. And that the Spirit is moving and David's destiny is to lead their tiny flock.
Las Vegas, 2011. Cable TV star Tim Faber is an atheist bent on proving God is only alive in people's imaginations. But Joan Reed, his producer, is trying to recapture the faith of her youth. And both of them are driven to unravel a mystery surrounding the Big Bang theory, never dreaming the answer will forever change their lives.
To do that, they have to meet with the now 99-year-old Luke Noongwook and David Gold's grandson, Daniel.
The veil is being pulled back, but none of them are prepared for what they'll find on the other side.
"Lederman's powerful debut interlaces three stories that span nearly a century and are tied together by a church of outcasts in Las Vegas…Readers of inspirational fiction will love this moving story that affirms the power of God's mercy."
–Publisher's Weekly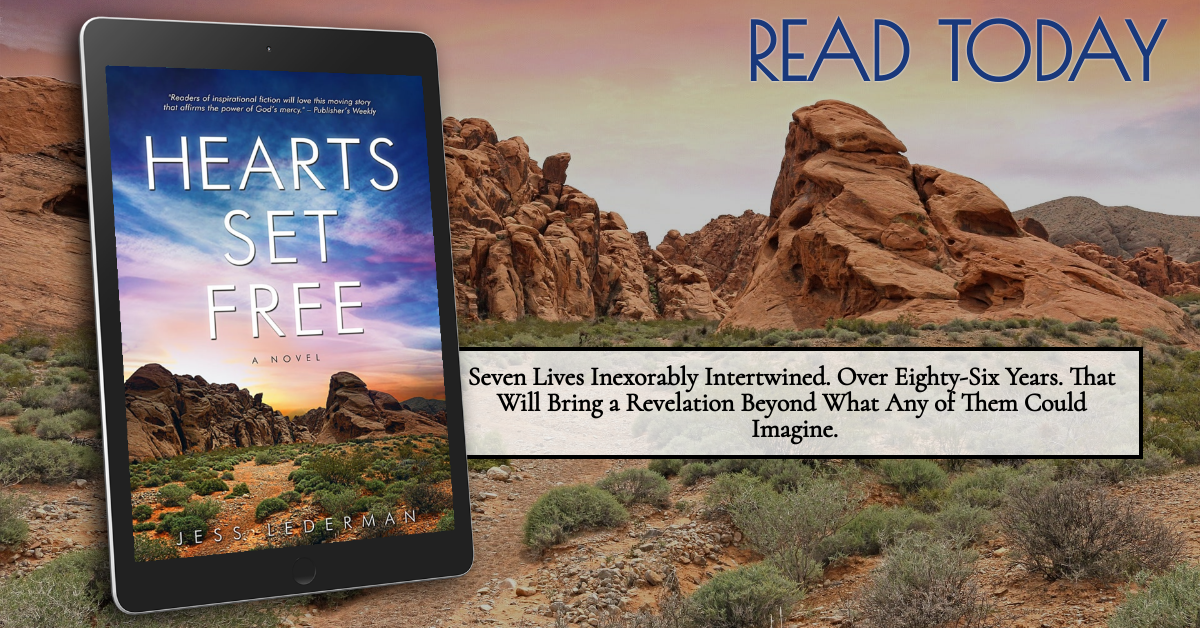 Chapter One
Luke and Yura: The Alaska Territory, 1925

My father deserted my mother and me when I was thirteen years old. He had become famous that winter on the Great Race of Mercy, one of the Athabascan mushers who brought diphtheria serum to Nome and saved ten thousand lives. He'd done the impossible, a blind run in the howling darkness, crossing the open ice of the Norton Sound, the temperature falling to sixty below, the sun a distant dream. He was our hero, our North Star.
And then he was gone.
He left us, of course, for a woman. A blizzard had hit him at Unalakleet, a storm so powerful that it travelled four thousand miles, till at last it reached New York and froze the Hudson River. The woman lived in just that far-away land, on the wild island of Manhattan, and her name was Kathleen Byrne. The Hearst papers had been giving the Great Race front-page headlines; Kathleen was a reporter, lean and hungry, she'd go to the ends of the earth for a good story, and one day she got her chance.
No one in my hometown of Nenana had seen anything like her, a slender redhead with emerald eyes, smoking Lucky Strikes and exhaling expertly through her nostrils, this coolly confident young woman with fiery hair.
She wanted details that would bring the story to life, so Father brought her to our home to show off his sled dogs. At least, the ones who'd survived, for three he had raised since they were pups had died on the trail. Somewhere in the madness of that journey he'd forgotten to cover their groins with rabbit skins, and they'd perished of frostbite in the unfathomable cold.
I gaped at her stupidly.
"Excuse my son," said my mother. "He has no manners."
Eighty-six years have passed since that time, but from old photographs I understand just what my father must have felt. She seemed audacious and yet fragile, and she had the sort of smile that made men who'd known her barely fifteen minutes want to say, if you smile that way at any other man I'll lose my mind. I'm not talking about lust, you understand; rather, a sort of greed combined with something barely distinguishable from rage.
And what did Miss Byrne want with my father? Ah, but what an outrageous trophy to bring back from the Arctic frontier! His native name was Taliriktug, strong arm, but he went by his English name, Victor. He was sinewy, powerful, and, for an Athabascan, unusually tall. His maternal grandfather had been an Orthodox priest, a Russian who came to Alaska as a missionary and proceeded to lose his faith in a strange new world. He joined some fur traders, then married a native woman, my great-grandmother. All local legend, all stories overheard when my father and his friends had been drinking, for the Russian and his wife both died years before I was born.
When Kathleen left, my father went with her. He said there'd be interviews with The Saturday Evening Post, and on something called radio that could send his voice into a hundred thousand homes, maybe more. He said Miss Byrne had reason to think the Lambert Pharmaceutical Company might pay him a lifetime's wages for endorsing a product called Listerine. He said he'd write letters and be back in just a few months.
But I was the only one he fooled.
"When will Father return?" I asked incessantly.
"Soon," my mother said at first, and later, "When the winds that took him blow him home," and finally she answered me only with silence. I stopped asking, I never spoke of him, though a great grief lay on my heart.
I heard mutterings around the village, but no one dared to say anything against father, for my mother was fiercely loyal to him and loved him with a warrior's heart. The months passed, winter came again and turned into spring. One day, the Angakkuq paid a visit, and in the low murmuring of voices I heard my father's name. I saw Mother turn from the old man, her eyes bright with anger. The Angakkuq could commune with spirits, with the elements and animals; had one such spirit snatched away my father's soul?
At dinner that evening I found the courage to speak.
"Why doesn't he love us anymore?"
Her eyes met mine and wordlessly we shared our pain. That night I watched as my mother packed our clothes and valuables; the last thing she packed was her ulu knife, a knife she'd received from her father, its handle of musk ox horn.
"Are you going to kill Father?" I asked her.
"Don't be stupid," she said. "I'll bring him back with us in one piece. Everything will be just as it used to be, the two of you will be off hunting caribou when the leaves turn, and of what has happened we shall never speak. But the white woman must die."
Have I told you my mother's name? It was Yura, which means beautiful. As for me, I was born Uukkarnit Noongwook, though I have lived here in the Nevada desert for lo these many years, and men have always called me Luke.
About the Author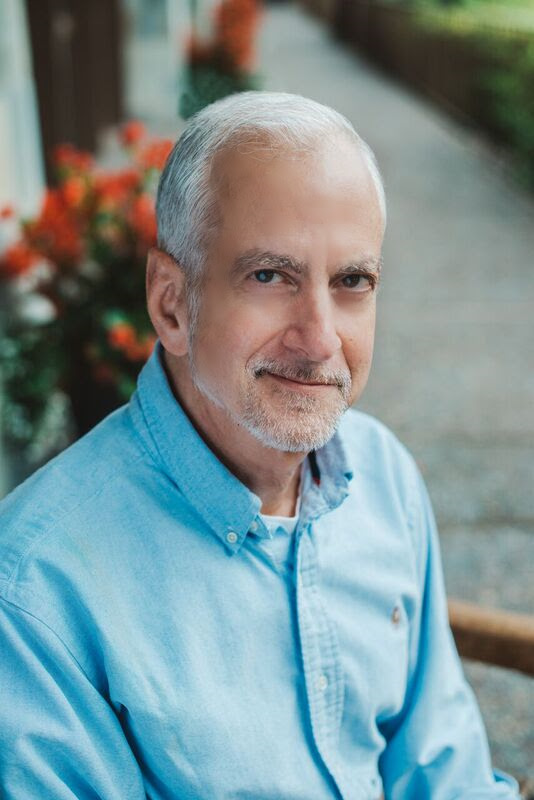 After I graduated with a degree in music from Columbia University, a lust for expensive pianos drew me into an unexpected career in finance. It turned out that I had a knack for business; I gained much that the world had to offer and became a hedonist, a gambler who haunted the poker rooms of Las Vegas, and an arrogant atheist. I've written fiction for most of my life, and at one point I quit work to devote myself to writing a novel. During that time, my late first wife, Teri, and I lived in Paris, down the street from where Hemingway once lived, and later in the mountains of Idaho. But the novel was never published, for my soul had not yet awakened, and I did not yet have anything important to say. So I went back to the business world.
One day, when we were living in Dallas, Teri heard a radio interview with Francis Collins, an eminent scientist who wrote The Language of God, which tells the story of his journey from atheism to becoming a disciple of Christ. Collins' book led us to the writings of C.S. Lewis and George MacDonald, who became the midwives of our rebirth from above.
There's no hiding from the Hound of Heaven, once He's on your trail!
Several years later, Teri was diagnosed with ALS (Lou Gehrig's Disease) and we left Dallas and the business world behind and moved to a small town in Alaska. There we looked out on the glory of God's creation and read to our heart's content during the last two years of her life. Faced with tragedy, we learned to trust utterly in Him, and He blessed us with the peace that surpasses all understanding.
It was after Teri's death, while I was still living in the far north, that the idea for Hearts Set Free—which opens in the Alaska Territory in 1925—was born. People who know that the novel contains autobiographical elements (and several historical characters) sometimes ask me, "How much of the story is true?' And I answer, "Perhaps twenty percent—and the rest is even more true!" What drives my writing is the desire to convey truths that transform lives. Truths of the heart.
In 2013, I met a wonderful woman—my current wife, Ling—and soon we began talking about having children. "Impossible!" said our doctors. "According to your test results, there's no chance at all, even using the latest techniques." Of course, within two months of that pronouncement, Ling was pregnant with little David, who just turned three, and we subsequently adopted Daniel, who's now twelve.
After David's birth, we moved to southwest Washington. I'm currently at work on a novel that begins in the last days of the Wild West and ends in Las Vegas in 1955. When I'm not writing or chasing my sons around, can usually be found at the piano playing Chopin nocturnes for Ling.
Contact Links
Purchase Link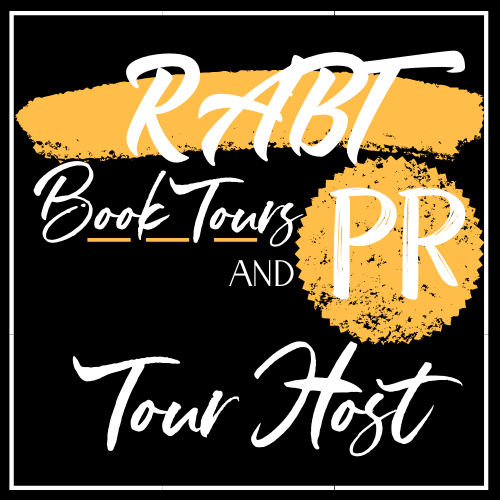 If you love Book Tours, Book Reviews, and Giveaways, you'll want to subscribe to the Lisa's Reading Newsletter. Sign up for is in the sidebar.