Author: Mary Ellen Spencer
Narrator: Rosemary Benson
Length: 40 minutes
Publisher: One Night Stand Studios
Released: April 21, 2021
Genre: Children's; Fantasy

The sudden appearance of a portly gnome on a humdrum, ordinary day definitely threw me for a loop. When this gnome began to speak to me about building him a home in our neighborhood, I know my eyes were as big as saucers, but I tried to appear casual. And I even managed to answer graciously, "Sure, I'd be glad to." Then other gnomes who wanted to live in my neck of the woods showed up. Fairies, too! They all became part of my world. And their world became part of mine. Life's been astonishing ever since. Maybe you've never met anyone who lives beyond fairy doors. Well, I'd like you to meet my new neighbors. They're really quite wonderful in their own magical way. Knock on their doors and have a chat. Make friends with fairies and garden gnomes. Come spend some time with us!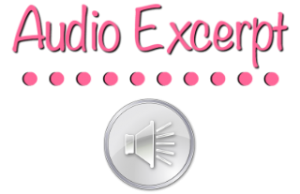 Mary Ellen Spencer lives in a forested neighborhood near Harrods Creek in Kentucky with her cute husband Hank and her trusty dog Annie. She likes to make things—fairy doors and birdhouses from gourds, men of the forest carved from stone, and woodspirits carved into cedar. She enjoys growing things—like trees and hostas and oak leaf hydrangeas. And sometimes stories spill out.

Rosemary Benson is an award-winning Audible #1 best-selling narrator, singer, educator, and stage actress. She has appeared across the U.S., Canada, and Italy, and regularly performs with several ensembles and big bands. A passionate learner and audiobook fan, she is at home in many genres. Her musical ear allows her to produce myriad accents for storytelling, while her expertise in differentiating instruction guides her abilities in nonfiction. She lives across the river from Philadelphia with her husband in a house full of musical instruments and books.
Q&A with Author Mary Ellen Spencer
Q: Were there any real life experiences behind your writing?
A: Despite suggestions over the years that I had a book in me, I just never quite saw a path forward with that idea. Maybe it was a matter of timing or the absence of the right topic. Now I know why I couldn't write a book before now. Magical Neighbors has required a lifetime to write, and a certain amount of serendipity. I have borrowed experiences and words and names from my growing-up time to my interactions with my neighbors during the last few years.Q: How did Magical Neighbors come about?
A: Magical Neighbors has been an inspired work. As an avid gardener, I first created a fairy garden, then I built fairy doors and gnome homes. Stories about the fairies who live behind the doors rather magically appeared in my mind. A little girl teared up when I told her a fairy story. A young boy was empathetic to a fairy who was ridiculed and harassed. "I'll be danged," I thought to myself, "These stories have power!" My neighbor suggested that I should write those stories down. Write a book! "Hmmmm… Maybe I could… Maybe I should.. Maybe I will…" Then I did. Words and ideas flowed onto a blank computer screen. Of course, I had to do a bunch of rewrites. My editor at One Night Stand Studios was definitely a tough critic. But she made Magical Neighbors so much better!Q: How did you select your narrator?
A: The first time I had Magical Neighbors read aloud to me, I liked the way it sounded, and I thought to myself, "This is good. These are good stories!" I was actually a bit surprised how alive the stories became! That's when I knew that Magical Neighbors was best read aloud.
One Night Stand Studios stepped up to help me find a narrator. We chose Rosemary Benson from the 53 auditions that were submitted. We knew she was the right one to narrate Magical Neighbors. She was the right voice, and had just a touch of grit, which was perfect. We both smiled when we heard her interpretation of this book which included several accents. Q: Do you believe certain kinds of writing translate better into audiobook format?
A: I think the dialogue in Magical Neighbors makes the audiobook much more vibrant, alive, and interesting. I encourage people to not only read the print book, but listen to it as well. Because the magical neighbors hail from different places, Japan, England, the Wild West and the Deep South in the USA, the narrator created voices to match the character which a casual reader may well not do. Rosemary Benson just kicks Magical Neighbors up a notch so that no nuance goes missing. "Rosemary sounds even better than the voice in my head!" I said. "Wonderful!" Because Meg Roby's wonderful illustrations can be accessed with the audiobook as a downloadable PDF, the stories take on yet another dimension.Q: Did you give the narrator any pronunciation tips?
A: Yes, I did. Certain names could have been troublesome.Q: Could you envisionMagical Neighbors as a made-for-TV movie series?
A: Yes, I could imagine that maybe Disney could take up the project of a 12-part series for The Disney Channel. The fairies and gnomes would require animation, with voiceover, of course. Each fairy and gnome character could be expanded for a time slot. The scenery is beautiful as well. The Storyteller could be someone 65 or so, maybe Angela Lansbury.Q: Why do you think Magical Neighbors resonates in a listener?
A: Magical Neighbors taps a variety of emotions, emotions that are some of the noble elements of the human spirit. The tap on hearts is a soft one that hints of ways that we should treat each other.
I believe that in Magical Neighbors there are stories that need to be told. Our world does not seem as gentle or as kind as it needs to be. Too much discord. The magical neighbors suggest that doing the right thing is a good thing; that we, too, can stand in the breach for those who cannot defend themselves; that character is not determined from appearance; that we can take action to be helpful and encourage others toward their success.

I received this audiobook as part of my participation in a blog tour with Audiobookworm Promotions. The tour is being sponsored by One Night Stand Studios. The gifting of this audiobook did not affect my opinion of it.
What a charming collection of stories! The author introduces us to each visitor in the fairy garden and the narrator speaks in their unique voice to portray the character. You might expect a higher-pitch fairy sounding voice, but the narrator has a deep, warm voice. Her timing is impeccable as she creates each whimsical scene. The outstanding illustrations are added in a pdf so that you can see the characters. The stories of gnomes and fairies is captivating because they are easy to visualize, even without the pictures. What lovely quiet time or bedtime stories these would make for youngsters.


Plugging you into the audio community since 2016.
Sign up as a tour host here.