Author: L. Austen Johnson
Narrator: Penny Scott-Andrews
Length: 16 minutes
Publisher: Lore & Lyre
Released: July 27, 2021
Genre: Fantasy; Short Story


A fun and enchanting modern fairytale. When a strange man puts in a strange request at the bakery where she works, Riley must go on a mini-adventure to find one unusual ingredient. Along the way, she realizes that things are not always what they seem and that fae might just be real.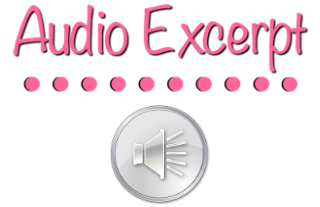 L. Austen Johnson is an award-winning writer, designer, and disability advocate. She is the author of the poetry collection Burning the Bacon, which won Bronze in the 2020 Readers' Favorite Awards. Her other works include the Romancing the Holidays Series (including the #1 Bestselling story, "Lucky Fall") and the short story "True Loaf." When she's not writing, you can find her searching for animals to pet, singing off-key in the shower, and learning the art of making the perfect cup of tea. Find out more: www.laustenjohnson.com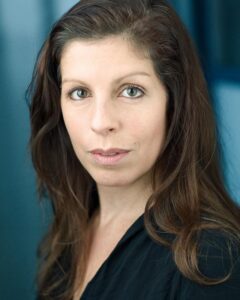 Penny Scott-Andrews graduated from The Royal Central School of Speech and Drama, (BA 3yr Acting) in 1998, and worked as an actress for over a decade, both touring and in the West End. However, she soon realised that her real passion was for radio drama and narration. Therefore her husband, (also an actor and voiceover), and she built our first home studio many years ago, and since then it's gone from strength to strength, and we happily record every day. Whilst she voices a variety of work, Audiobooks will always be my favourite, as they are a great opportunity to marry both my acting and voiceover skills. As an avid reader, the chance to delve into a book for work purposes is a real privilege, and one she will always fully commit too.
Q&A with Author L. Austen Johnson
Why did you decide to turn your book into an audiobook.

My goal in turning "True Loaf" into an audiobook is to offer a story that can be listened to entirely during a commute or before bed. I also wanted to make my work more accessible to a wider readership base. In my colloquial experience, most people don't read short stories. But I think many people have a spare 20 – 30 minutes when they're on the go to listen to one. Since "True Loaf" is so easy-to-read and light, I thought it would make the perfect candidate for new audiobook readers and young audiobook readers.

Do you believe certain types of writing translate better into audiobook format?

I think most stories that don't rely on visual tricks would do well in audiobook format. So, most "non-experimental" prose works would likely do well. I think some novels-in-verse would also work well, as long as they don't rely too much on the visual aspects of verse.

Was a possible audiobook recording something you were conscious of while writing?

No. Actually, publication at all wasn't on my brain. "True Loaf" started as a class assignment, a way for me to practice experimental analysis, in a way. I was focused more on conveying the feel of folklore based on what I had studied and less on characterization and publication. It was quite a different exercise than what I did for Romancing the Holidays, where each novella in that collection focuses almost entirely on the characters and the setting. As short romances, they serve as almost character studies instead of plot-driven pieces.

How did you select your narrator?

I chose Penny based on her auditions because I think she carries a lot of mystery and playfulness in her voice. My story is lighthearted, short, and whimsical, and Penny nailed that style perfectly.

Were there any real life inspirations behind your writing?

Yes. I relied on a combination of traditional folkloric analysis by scholars and my experience reading a slew of Balkan folklore. In bonus material at the end of the story (in the ebook), I talk about my inspiration for writing the story and why it can feel so formulaic (that's because it is, on purpose). While "True Loaf" is not a traditional one-to-one retelling, it is heavily inspired by and reminiscent of Balkan and Slavic folklore in its trope, pacing, plot arch, and subtle symbolic details. I added a dash of new adult fae fantasy to the traditional, too. For that reason, I hope it feels like a slightly-more-contemporary-feeling oral tale that you may have heard told to you as a child.

Is there a particular part of this story that you feel is more resonating in the audiobook performance than in the book format?

I think Penny's voice really allows the atmosphere of the story (which is half of why I wrote it) to shine through.

If you had the power to time travel, would you use it? If yes, when and where would you go?

I would probably use it sparingly to help solve archaeological mysteries. Like see once and for all what the Roman Dodecahedron was actually used for.

What do you say to those who view listening to audiobooks as "cheating" or as inferior to "real reading"?

I find that stance to be sort of ableist. Not everyone is the best at visually reading (think blind folx, people with dyslexia or other learning disabilities, people with ADHD). I think ideas about paperback/hardcover superiority are rooted in fundamental ideas about reading as being some type of morally righteous hobby. And that's just not something I agree with. We're all here just trying to seek happiness for ourselves. If you get contentment from graphic novels or movies or magazines or the news, then so be it. Barring some extreme cases, there are no wrong ways to pass the time. I am partial to fiction—be it books, shows, or movies—but I know plenty of people who prefer reading about politics or browsing social media or hiking. Life's too short to criticize how people consume media. Audiobooks just add to accessibility of stories, and as a writer, that's something I can get behind 100%.

What gets you out of a writing slump? What about a reading slump?

I usually get writing slumps in regards to my novel-length works (all WIPs). The best way I've found to get out of a slump is 1) write short fiction; 2) Read a good book; or 3) Create a book cover. These exercises usually spark my creativity in different ways and make me more motivated to write.

Have any of your characters ever appeared in your dreams?

I'm not sure any finished characters have, but the rough forms of them or things I've seen in my dreams have definitely influenced my characters. I get my weirdest and sometimes most fruitful ideas when I'm half-asleep.

What's your favorite:

Food: Korean barbeque

Song: Hard to pick one, but I enjoy synthy 80s-inspired pop

Book: The Winternight Trilogy by Katherine Arden

Television show: I enjoy most fantasy or romance book-to-screen adaptations

Movie: I'm forever indecisive, but the 2006 Pride & Prejudice has a coziness factor

City: Edinburgh

Tea: Loose leaf jasmine or Chai

Season: Autumn

Baked good: Brownies or Chocolate croissant

Are any of those things referenced in appearance in your work?

The changing of the season is quite important in "True Loaf," to set up a sense of liminality. Also, because I like all things cozy, a bakery features prominently in the story. The seasons and various types of coziness also show up in my collection of holiday romance novellas + novelettes, aptly named Romancing the Holidays.

What bits of advice would you give to aspiring authors?

My advice is twofold. First, just write. I know it seems obvious, but this is something most writers struggle with. It can be easy to focus on the other aspects of writing—the politics of it, the plotting, inventing new things to throw into your story, marketing yourself online—that sometimes that actual writing gets pushed to the wayside.

And two, you're a writer if your book comes out at ten. You're a writer if your book comes out at fifty. You're a writer if you never get agented or if the only people who read your work are your family. Being a writer isn't about being a well-known author or a bestseller or an award-winner. It's about something fundamental in the way you choose to explore the world, express yourself, or offer a perspective.

Do you have any tips for authors going through the process of turning their books into audiobooks?

Don't be afraid to hear multiple auditions. This is particularly important for longer works. Since "True Loaf" is so short, I think I had more of a safety net in terms of if I have to redo anything. But if your work is a novel (and most are), I highly recommend frontloading your effort by doing your due diligence in picking a platform, a narrator, etc. If your book is already selling quite well in another format, also consider audiobook-only publishers to represent your work purely for the audio space. Some include Podium, Oasis Audio, and Ulverscroft.

Why are you partnering with One Tree Planted for this audiobook?

Since "True Loaf" is so short, it's only going to be available in paperless formats—ebook and paperback. To celebrate paperless reading and the magical forest, the Whisper Wood, central to the story, I decided to partner with One Tree Planted to plant one tree for every audiobook sold during the first year. Fundamentally, I care about protecting our environment and want to do my part in preserving it. I also have been writing more and more (thus unpublished) folk stories and short stories that are heavily inspired by the nature within them. To ensure that other writers in the future will be able to continue drawing influence from our beautiful planet, I wanted to give back.

What's next for you?

I'm currently querying a dark YA folkloric novel-in-verse, a

Giving Tree

-esque picture book, and various speculative fiction short stories. I'm in the midst of writing a full-length novel as well, and will have some work in an upcoming anthology about disability.

Author L. Austen Johnson's Top 10 Reasons to be an audiobook listener
Paperless, saving trees

Accessible for people who prefer or can only use listening platforms vs visual

Easy to carry with you on the go on your phone

Can listen while working on

Can listen in the bath without worrying about dropping your tablet/phone/book into the water

Can play on your commute

More than one person can listen at once

Helps support expanded library catalogs

Can help you process the text in a different way

Has a smaller, more tight-knit readership community

I received this audiobook as part of my participation in a blog tour with Audiobookworm Promotions. The tour is being sponsored by L. Austen Johnson. The gifting of this audiobook did not affect my opinion of it.


Plugging you into the audio community since 2016.
Sign up as a tour host here.